Kahuna Massage Noosa
Energy Healing
Access Bars
Healing Beyond Your Imagination!
Body Bliss Massage Noosa Services

Kahuna Massage
The dream boat of massage in noosa. Relaxation guaranteed. Coming back to live in this reality - optional! A massage experience like no other. A truly deep healing session.
Access Bars
A gentle, nurturing body process from Access Consciousness where points on your head are energetically activated – allows you to enjoy a profoundly different life… if you choose!
Energy Healing
A gentle, hands on process that allows your body to come back into balance with ease. What could change? How much more ease could you have in your body and life?
Kahuna Massage Sessions
Warm organic coconut oil mixed with macadamia oil gently nourishing your skin. Long flowing strokes from your head to your toes. Your mind wanders, not sure if it will be back... for a while any way! Your muscles relax, tension rapidly disappears.
Every cell in your body feels renewed.
Client Love...
Client testimonials talk louder than anything I could say about myself. So enjoy browsing about others experiences with Scott @ Body Bliss Massage...
Energy Healing Sessions
Soft. Gentle. Nurturing. Feel warmth, tingling, or nothing. Sense many different awarenesses or not. Each experience is different, because you are different, everyday. What will you choose today?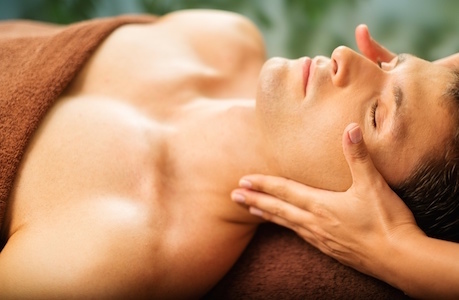 Access Bars
Are you willing to receive? One of the gifts of an access bars session is it exponentialises our ability to receive. What are you willing to receive? More mobility in your body? Greater capacity to care for yourself and others? Increased money flows, sexual enjoyment, psychic abilities and...